One of the greatest assets of our office is not only the service the doctor provides, but also our outstanding staff.  From the moment you walk in, you will sense their attentiveness to you, and their heartfelt desire to make your experience with us outrageously great! If you live in the Atlanta area, then we are here to serve your chiropractic needs.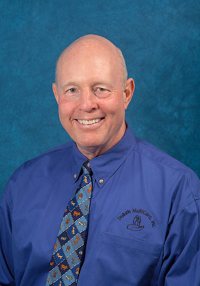 Dr. Robert Grace
Lead Doctor
Dr. Grace founded Duluth MultiCare, Inc. in 1989 and brings a multitude of experience and knowledge to the practice.
Dr. Grace is a graduate of the Los Angeles College of Chiropractic, where he studied family, sports, and pediatric adjusting, and also specialized in the TMJ (a joint in the jaw).
Dr. Grace's motto on treatment: "Treat your patients like you would treat your mother, and you will always give them the best chance to succeed." Dr. Grace has successfully worked by this creed for over 32 years.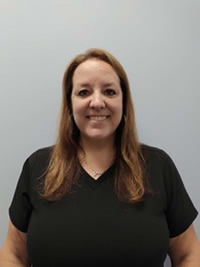 Tami Roberts
Office Manager
Tami hails from the Quad Cities near Davenport, Iowa.  She is a lifelong chiropractic patient – getting adjusted as a baby and throughout her life.
Tami graduated Valedictorian from the Institute of Therapeutic Massage and Wellness in Davenport August 2003 and worked in the massage field for 17 years before she moved to Georgia.  
During those 17 years, she worked in many chiropractic offices, interned with a Russian Physiotherapist, worked in the professional sports field and spent many years helping hospice patients feel better!
Melinda Littles
Staff Member
Melinda was born in beautiful Beaufort, South Carolina. However, she spent most of her earlier life in College Station, Texas as a child of military parents. She has lived several years in Duluth, GA and is currently a nursing student at Hope College of Arts and Sciences.
Melinda has loved Chiropractic care because it is such a natural way of healing! She is a full-time mother of 3 kids, helps us here full-time at Duluth Multicare and is even very active with her church (in her spare time)! Ha! We are glad she has time for us! Please welcome Melinda.
Contact Us
Duluth Multicare, Inc. | Dr. Robert Grace 
3170 Peachtree Industrial Blvd,
Suite 170
Duluth, Georgia 30097
Emergency Number: 404-771-0319
Tel: (770) 497-9700 | Fax: (770) 497-0795
Office Hours - call for appointment times
Duluth Georgia Chiropractor Chiropractors Chiropractic Doctors