Duluth MultiCare welcomes you and your family to our practice!
We believe strongly in educating you about how chiropractic treatment can relieve your pain and help you discover all the benefits it provides, and keep your whole body well. We treat everyone in the family, from the womb and throughout your life.
As our name implies, our practice is much more than chiropractic.
Voted "Best Chiropractor"
by Inside Gwinnett

See us on 11Alive's Try It Before You Buy It for Back Joy
Chiropractor Duluth GA | Chiropractic Care Suwanee GA | John's Creek Chiropractor
Thank you for visiting Duluth MultiCare, your local Chiropractor in Duluth GA. When you visit our Services page, you will see we also include massage therapy, physiotherapy, nutrition services and stretching protocols.
Next, visit our Products page for the variety of supplements and other products available. Please don't hesitate to ask our doctor about any of these products and how they can help your particular problems.
For your convenience and time saving, we also include Patient Forms to complete online, print and bring to the office for your first visit, an accident visit or if there have been any changes to your information already on file.
On the Meet the Staff page, see our doctor and staff, and read their bios.
Finally, we know that financial concerns and lack of knowledge about chiropractic are what may potentially determine your choice, so please look at our What to Expect page. We accept most insurance and have a cash plan. We encourage consultation with the office manager if finances are a deterrent to seeking care in our office. We never want a financial concern to prevent you from seeking care.
We are located in Gwinnett County, and provide chiropractic services in Duluth GA, as well as Suwanee, Lawrenceville, Peachtree Corners and Johns Creek. Duluth MultiCare sometimes participates in health fairs for companies and organizations around Duluth, GA. Call us (770-497-9700) to schedule a Health Fair at your business or organization.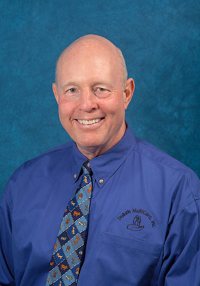 Dr. Robert Grace
Lead Doctor
Dr. Grace founded Duluth MultiCare, Inc. in 1989 and brings a multitude of experience and knowledge to the practice.
Dr. Grace is a graduate of the Los Angeles College of Chiropractic, where he studied family, sports, and pediatric adjusting, and also specialized in the TMJ (a joint in the jaw).
Dr. Grace's motto on treatment: "Treat your patients like you would treat your mother, and you will always give them the best chance to succeed." Dr. Grace has successfully worked by this creed for over 32 years.
I have been a client of Duluth Multicare for may years. Dr. Grace has educated me on how to live a healthy lifestyle. Great staff at the office always welcoming to me and my family.
Contact Us
Duluth Multicare, Inc. | Dr. Robert Grace 
3170 Peachtree Industrial Blvd,
Suite 170
Duluth, Georgia 30097
Emergency Number: 404-771-0319
Tel: (770) 497-9700 | Fax: (770) 497-0795
Office Hours - call for appointment times
Duluth Georgia Chiropractor Chiropractors Chiropractic Doctors